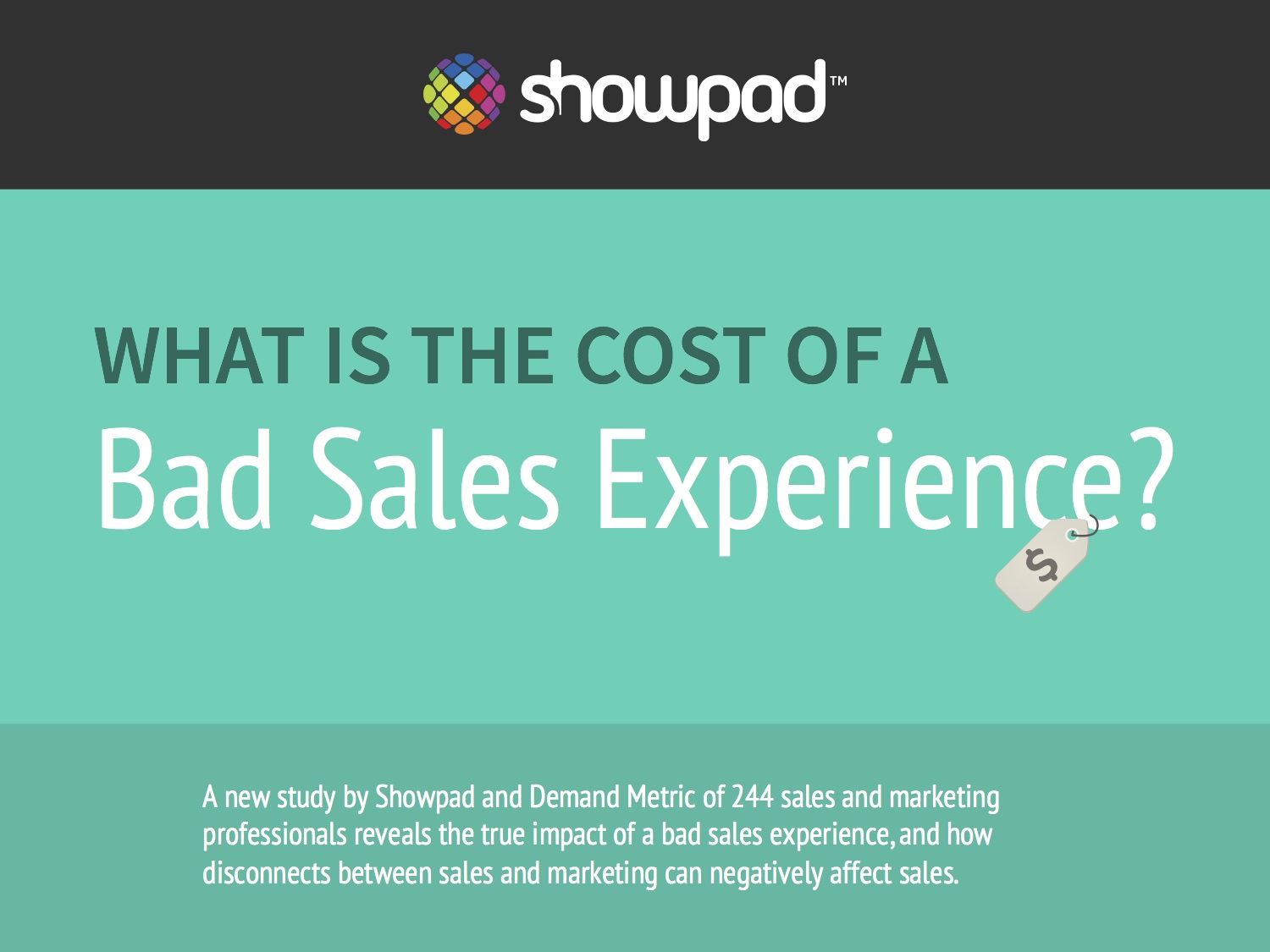 Today Showpad announced the results of a study commissioned by Demand Metric on the impact of a bad in-person sales experience. The study surveyed 250 sales and marketing executives for their opinions both on delivering and receiving a sales experience. While the news may seem bad:
60% of respondents regularly had bad sales experiences.

72% of those bad experiences resulted in an immediate loss of revenue for the business.
It actually represents a significant opportunity for businesses regardless of industry. If you dig deeper into the reasons why bad experiences occur, the aggregate rankings from both audiences identified these three key areas:
Lack of customer understanding

Lack of time or resources

Lack of alignment
While not easy to fix, they can be improved with the right information. But, before we talk about a solution, let's identify why the areas mentioned above play such an important role in the performance of sales and marketing teams.