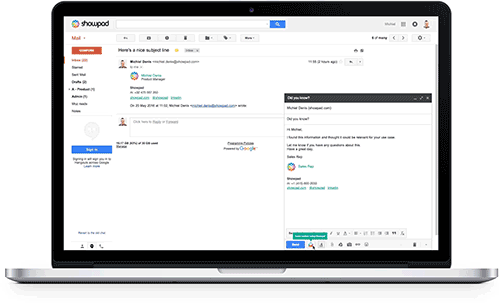 In today's market filled with a steady stream of promo emails and other noise, sales reps and marketers rely on personalization to set themselves apart. By sending personalized emails, sales reps can expect 50% higher open rates and almost 22% higher reply rates. This can involve strategies such as including links to content tailored to the specific recipient's needs. Research from DemandGen Report shows a 20% increase in sales opportunities when leads are nurtured with personalized content.
Showpad for Gmail: Making content hyper-accessible
Today we are thrilled to announce Showpad for Gmail. Marketers are always worried about reps utilizing outdated content or self-created decks to interact with customers. With our Gmail integration, users can access a company's content from one of the most popular email clients worldwide.
Read More